If your business has a physical presence with your stores but has not an e-commerce site, this article is just for you! Your business can utilize Facebook to reach a larger group of audience and drive store visits and in-store sales. Most sales still take place in physical stores and more business owners are recognizing the need to run online campaigns, given that people nowadays turn to their mobile devices to search for products or locations.
Learn how social media ads can boost your Digital Marketing strategy.
To run an effective Facebook Store-visits campaign, you will need to first make sure that you qualify for Store Visit ads. To begin, your business must have at least two physical locations. Beyond this, you need to set up your business locations.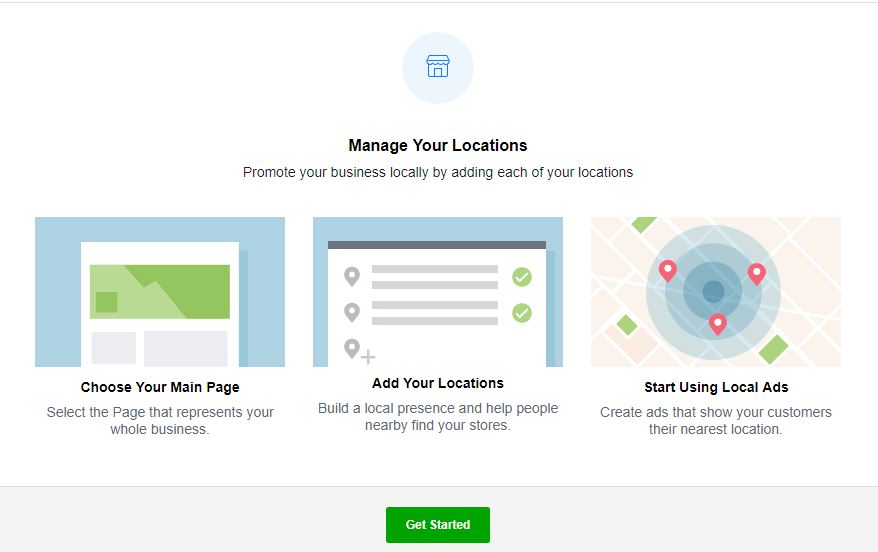 Essentially, Facebook Locations is a feature that allows businesses to manage locations with local pages and awareness ads. This is a convenient way to manage each location from a single spot. There are a few benefits that come along with using Facebook Locations:
Localized content for each website
Multiple check-ins from the manage page
Enhanced visibility
Store Visit Ads Formats
There are a few options for running a store visit ad:
Image Ad – utilizing a standard image ad format to promote a location
Video ad – utilizing videos to promote a location
Carousel – a combination of image, video and other details regarding a location
Knowing all this information, where and how should you go about incorporating this feature is a separate issue. Any online ads is only good as its call to action (CTA). With store visit ads, you can:
Get directions – showing users where your store is exactly located and the duration to get there can be done with "Get directions" CTA
Call Now – if you would like customers to make reservations beforehand, you can utilize the "Call Now" CTA.
Send Message – some customers prefer messaging over a phone call, you can easily incorporate this feature with a "Send Message" CTA.
Geo-Targeting
Store Visit Ads allow geo-targeting, which means that we are able to reach a specific group of people based on their location at that point in time. In this era of mobile technology, people bring their smartphones along wherever they go. If they do come across your ads, you can direct them to the store nearest to where they are currently at!
In order to run this process well, you will need to set boundaries based on population density, audience size or a specific radius around your store locations.

With all that have been said, you would wonder how much is needed to create and run an ad like this, you have two optimization strategies:
Reach – optimize for daily unique impressions
Store Visits – optimize for the lowest cost per store visit by displaying ads to potential prospects
At the moment, the store visits optimization strategy is only available to selected few customers, and businesses should involve their marketing team to embark on this project together. By employing this approach, businesses are also able to leverage the analytics tool to gauge the effectiveness of Store Visit Ads. These results will provide greater insights into the type of potential clients. Using this data would enable your company to maximize your reach and gain market share in the long run.
Wondering how to keep your businesses relevant? To achieve this you will need to keep up with the latest trends and here's what hot in 2019: Top 8 Digital Marketing Trends in 2019